POLAND – CENTRAL EUROPE'S HOTSPOT FOR TECHNOLOGY TALENT AND INNOVATION ECOSYSTEM
What is making Poland a go-to technology talent hub
We are pleased to invite you to a webinar organised in partnership with our associate member, Zinnov, the global management consulting and strategy advisory firm. 
With unprecedented disruptions across the dimensions of people, business models, processes, and functions brought forth by the pandemic, setting up Global Centres of Excellence  has been the go-to strategy to combat disruptions, manage financial risk, build expertise in technologies, and keep pace with the competition.
Poland, over the last few years, has emerged as a hotbed of technology talent. There has been a huge boom in the investment made by global organizations and investors both locally and globally, into the Central and Eastern European technology ecosystem, especially Poland.
With over 20 years of steady GDP growth, Poland boasts a business-friendly environment to investors, ranking 40th out of 190 countries in ease of doing business rankings as per the World bank. Kraków in the South of Poland is considered Europe's leading hub for technology and business services. 
Key Discussion Areas
What is making Poland a go-to technology talent hub?
How companies are leveraging Poland to build offshore centres or Centres of Excellence?
How companies find the right talent in these locations?
What companies do to actively work with the technology ecosystem for partnerships, acquisitions, and co-innovation?
These and many more pertinent questions will be answered by eminent leaders who have successfully leveraged Poland
ABB is a pioneering technology leader with a comprehensive offering for digital industries. Operating in more than 100 countries with 150,000 employees. ABB hosts three centres in Kraków, one of seven global Corporate Technology Centres, whose expertise includes electronics, robotics and solar energy; the Common Development Centre providing software for ABB businesses and the company's largest Global Business Services centre providing support for ABB's finance, HR, IS and procurement operations worldwide.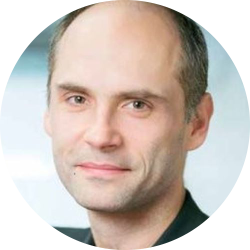 Przemek Zakrzewski
Head of Corporate Technology Centre at ABB
Przemek is Head of the ABB Corporate Technology Centre in Kraków. He has been with ABB for over 17 years and previously served as CIO in Poland and Head of the Software Development Centre.
He has a Masters in Artificial Intelligence from Łódż Polytechnic and an Executive MBA from the University of Warsaw and University of illiinois.
Paweł Fabryczewski
Head of Procure to Pay Delivery at Kraków Global Business Services Centre
Paweł is Head of Procure to Pay Delivery in the ABB GBS. Prior to taking up this role, he held several leadership roles within ABB's IT delivery function, including the IS delivery hub lead role. 
Paweł holds an MBA degree in Business and IT from the Technical University of Munich, Germany and the University of St. Gallen, Switzerland.
IBM is the largest technology and consulting employer in the world, serving clients in 170 countries and helping to reshape in industries by bringing together expertise in Cloud, Analytics, Security, Mobile, and the Internet of Things.
IBM has an extensive presence across Poland and the CEE region, including business services delivery and technology centres in the South Poland cities of Kraków, Katowice and Wrocław.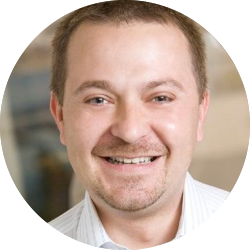 Sławek Kumka
Executive Director at IBM and Head of IBM Poland R&D Lab
Sławek Kumka is Managing Director of the IBM Software Laboratory in Kraków, responsible for managing the growth of the centre and delivery of solutions based on technologies such as Cloud, Analytics and Big Data. He also manages projects related to European Union Funds focused on new technologies and innovation.
Sławek has more than 20 years of experience in running software development projects, both in managerial and technical roles. Prior to joining IBM, he served as Head of Production of Software and Technical Director in the Kraków branch of the Polish-French company IGE + XAO. Later, he held the position of Technical Director at Apriso Poland, now part of Dassault Systems. Sławek is a graduate of AGH University of Science and Technology in Kraków and has an MBA from the University of Warwick. He is a member of the ASPIRE Management Board.
Dyson is a pioneer in the design and manufacture of household appliances such as vacuum cleaners, air purifiers, hand dryers, bladeless fans, heaters, hair dryers, and lights. The company employs 14,000 people and is present in more than 80 countries.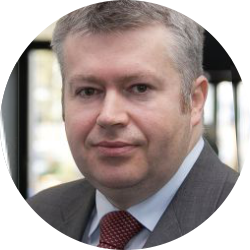 Przemek Roth
Head of Centre at Dyson Business Services
Przemek joined Dyson in July 2021 where he leads the set up of the Dyson Global Business Services Centre in Kraków.
Previously he was a member of the Management Committee and Director of Operations at IAG Global Business Services and President of the Management Board of Rolls-Royce Poland and Senior Finance Business Partner for the global Propulsion and Engines Value Stream at Rolls-Royce.
Przemek also worked for UK food industry group UNIQ, where he was in charge of restructuring the company to prepare the business for acquisition and prior to that he was based in France with the Michelin Group. He is a member of the ASPIRE Management Board and leads the ASPIRE Procurement Services Leaders Group.
Pegasystems develops software for customer relationship management, digital process automation, and business process management.The company employs 6,000 people globally, including 400 engineers in Poland.
Jan Małolepszy
VP, Engineering, Poland at Pegasystems
Jan is VP Engineering and Site Lead for Pegasystems in Poland. He has over 25 years  experience in leading software development teams in international companies. The last 15 years Jan has been building the Pegasystems team in Poland from a very small initial team to over 400 people today.
He has a Masters in Computer Science from Kraków's Jagiellonian University.
Sylwia Janas
Talent Advisory Leader at Pegasystems
Sylwia has over 20 years of Polish and international experience in HR gained in rapidly developing organizations such as Pegasystems, Electrolux, HEINEKEN, EPAM Systems, Sheraton and Teva Pharmaceuticals.
She has an expertise in setting up new and growing existing Shared Service and IT Business Services in Poland in the area of recruitment, organisational and team effectiveness, employee development and communication.
Founded in 2002, Zinnov – meaning Zeal in Innovation – is a leading management consulting firm that helps organisations globalise their businesses, tackle organisational challenges & build institutional capability.
Zinnov's key service offerings are in globalisation of technology, people practice and market expansion into growth markets. 
Amita Goyal
Partner & Practice Head at Zinnov
Amita has over 15 years experience in multinationals and non-profits. 
At Zinnov, Amita heads the global centres of excellence practice. Previously, she worked 6 years as an engineer developing advance nanotechnologies, and as a business development leader at Canon Inc. Tokyo. 
Amita is a founder of the Kilkari Foundation. a crowd funded child welfare programme providing free education in remote villages in India. 
BOOK YOUR PLACE
Please register no later than 12 noon (CET) on Wednesday 29 September.
This is an online event  •   Participation is free of charge  •  The discussion will be conducted in English
•  This is an online event
•  Participation is free of charge
•  The discussion will be conducted in English